According to our experience, PROSA is one of the best cat foods and we feed it to our Samtpfoten cats: high quality food, delivered straight to your home for a reasonable price. It is grain-free and contains no preservatives or additives, no meat-, blood- or bone meal, no attractants or protein substitutes – in short, it contains none of the substances that in our view don't belong in any cat food anyway!
Its producer sticks to ethical principles and supports Samtpfoten and other small shelters rather than spending money on elaborate marketing campaigns. So if you order PROSA, you indirectly also contribute to the protection of animals.
Please don't forget to mention Samtpfoten when ordering Prosa.
Its producer sticks to ethical principles and supports Samtpfoten and other small shelters rather than spending money on elaborate marketing campaigns. So if you order PROSA, you indirectly also contribute to the protection of animals.
At Pet-Fit you can order first-class species-appropriate food, completely free of chemical substances and added vitamins. You can also order 'Möhrengranulat' (granulated carrots) there, which we recommend if your cat has diarrhoea. Order online (we can provide you with a special acces) and have your cat food delivered to your home.
Some cats are fussy about food. If your cat belongs to that category we can recommend Reico as an alternative to Prosa. It is also a very high-quality cat food that meets the high demands we place on cat nutrition.
Whether you choose Prosa, Reico or the food offered at Pet-Fit, you make the right decision for your cat's well-being. We look forward to your feedback. And if you need advice on the quality of cat food, the process of switching cat food or any other topic to do with nutrition and health, please do not hesitate to contact us.
'BARF' stands for 'Biologically appropriate raw food' – in our view the best and most natural food you can offer your cat or dog. At b.a.r.f.ood in Berlin-Wilmersdorf you will get first-class advice on feeding a BARF diet.
Susan Lentz's shop offers food and other products for diabetic animals. You will also find handmade cat toys and wonderful stuff in memory of tomcat Pauli. The shop is not primarily profit-oriented and our association profits from the proceeds generated from it.
Ladenzeile.de
Ladenzeile.de is an online marketplace that combines 500 shops and more than 20 million products. It makes finding the right products and comparing prices easy. It also recommends itself for its support of many social and non-profit organizations and projects.
Wood-based cat litter
Our recommendation is Oeko-katzenstreu: Peter Hoffman produces a wood-based litter that offers a better quality than the market leader for wood-based litter. For us, the perfect cat litter needs to be:
lightweight
offered also in small packages that are easy to handle
clumping, which means that it's economical
biologically degradable
from local forests.
Aviaries and protective nets for your balcony
Peter Krajewski (Traumvolieren) constructs made-to-measure aviaries for a reasonable price – see for example the aviaries in our shelter. Whatever the situation is like in your place, Peter will find a solution for it.
Hoffmann-Reysner GbR has been our partner for protective nets for years. They offer high quality standards for reasonable prices – a long list of satisfied customers comes as no surprise. First choice.
Scratching posts
Scratching posts may all look the same but there are huge differences in quality. If you've made the mistake of buying a cheap one, you will probably agree. We recommend Wolfgang Kipping's Kratzbaumland.
Here you will find good to superior qualities for a reasonable price. Kratzbaumland also offers individual solutions for your home; you can get spare parts, scratching posts made from tree trunks or you can have them wrap your post with new sisal. Kratzbaumland is also a local dealer – another reason for supporting them.
Pest protection
Formel Z
If you don't want to use herbicides, biocides or neurotoxins to protect your cat from parasites you might want to try Formel Z, a natural product that protects your cat against fleas and ticks – without any side effects.
Holistic

therapy approaches
Beate-Bettina Schuchardt offers classical homeopathetic treatment for your cat. She will treat your cat exclusively in your home, in the cat's familiar environment. Beate-Bettina has been a close friend of Samtpfoten and supports us in many areas. Phone 030 / 76 00 76 26 or 0163 / 71 88 969
There are two conventional vets that treat our cats, which gives us the opportunity to get a second opinion if necessary. We appreciate a good and trustful collaboration with veterinarians and this works very well with our two vets. They are not only highly competent vets, but also very willing to explain and discuss the treatments they suggest.
Mobile vet
Susanne Hochstraßer (Tierarztpraxis am Rollberg) is our mobile vet who looks after our cats in the shelter. She will treat your cats exclusively in your home. Phone 030 / 680 535 27.
Stationary treatments
Our second vet is Dr. Hartmut Schingnitz, whose surgery is in Wissmannstr. 1 (12049 Berlin, near Herrmannplatz, Phone 030 / 622 62 88). We go there for stationary treatments, and his friendly staff always makes us feel very welcome.
Dental treatment
For dental treatment, vets need to be highly specialized, especially with diabetic animals. Our first choice is Dr. Helmut Rux, one of the vets at Tiermedizinzentrum Berlin, which also boasts an excellent team (Kufsteiner Str. 22, 10825 Berlin, Phone 030 / 854 20 50).
If you are going away on holiday or on a business trip, you need to be sure that your cat or other pets are well looked after during your absence.
We recommend Marion Jerlich's 4 Pfötchen & Co., a very competent pet care in Berlin. From feeding and cuddles to administering of medicine, if necessary also special treatment for diabetic cats (i.e. measuring of blood sugar and giving injections) – Marion offers a reliable and competent service while you're away.
It may take some time before cats learn how to climb down a tree backwards. At some stage the situation may become so tricky that you need help to get your cat down on the ground again.
Marco Olbricht, a cat guardian himself, has the necessary equipment and experience to help you in such a desperate situation. Besides the professional rescue service we also like his reasonable prices.
Call Marco Olbricht, Gurkensteig 17, 13159 Berlin (Blankenfelde)
Phone 0160 /8053580 or fax 03222 /2439616
Cat
protection

initiatives
Feline blood donations
Herzblut für Katzen is a feline blood donation data bank. Don't wait until your cat needs the operator's help, but register your cat as a potential blood donor and save cat lives. A blood donation is easy, not risky and often the very last chance for the recipient of the donation.
'Projekt Kitty' by Aktion Tier
Projekt Kitty helps stray cats living on the streets all over Germany by providing food. They also organize the neutering of strays – every year Projekt Kitty has around 5,000 cats neutered. For us, Projekt Kitty is one of the most important cat protection initiatives.
Other associations and
animal protection sites
Ein Freund fürs Leben e.V.
'Ein Freund fürs Leben e.V.'  is an association that rehomes cats and dogs in Germany and beyond. They cooperate with a Spanish organization.
Katzenhilfe Uelzen
'Katzenhilfe Uelzen' is a very active association of animal rights activists. They cooperate with 'Vier Pfoten' to organize the neutering of cats in and around Uelzen in Niedersachsen and they also have a huge network of people who look after cats for a limited period of time. Samtpfoten Neukölln is in close contact with the Berlin division. Nice people, wonderful projects – an association that deserves support.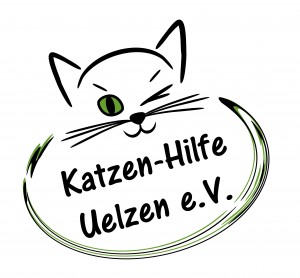 Berliner Stadtkatzen
Berliner Stadtkatzen is a small association that is kept alive through the enormous commitment of highly motivated people. They have also set up a network of cat welfare organizations.
Deutscher Katzenschutzbund
'Deutscher Katzenschutzbund' runs a cat asylum in Berlin-Lichtenrade. They look after cats that have been abandoned by their owners and find new homes for them. If a cat cannot be rehomed, the asylum becomes its permanent home. The Deutscher Katzenschutzbund can cater for 30 cats in their asylum and 15 cats in temporary homes. In addition, they provide food for around 15 strays at various feeding sites.
Tierisches Verzeichnis
The 'Tierisches Verzeichnis' offers a comprehensive collection of links to sites to do with animals. A wonderful place to browse! Enjoy!
Sonnenkätzchen
If you're living with a disabled cat or are interested in the topic,  Sonnenkätzchen is the place to go for well-founded information, also on topics and questions dealing with healthy cats.
Please note that this is not a forum for chatterboxes – 'Sonnenkätzchen' is meant for people who want to share information and exchange ideas. The tone is very informal and friendly and full of esteem. You need to register to post comments. Abusive and garrulous comments will be removed quickly and discreetly.
Cat-Links by Netz-Katzen.de
The links collected on Netz-Katzen.de provide comprehensive information on all topics concerning cats. It is a huge forum comprising an enormous number of contributions, so you have to read up a lot if you want to be able to assess them. As in any other big forum it's advisable to stay critical of some contributions, but if you invest a little time, you will find a lot of food for thought.
Frequently asked
questions

.
Do you have a question that hasn't been asked yet? Write to us and we'll include it – of course with the answer – in our FAQs. We are looking forward to your questions.
Protection of animals in general
1
What do I do if I observe poor animal husbandry or animal cruelty?
2
Why should I not buy cats from a dealer or breeder?
Traders and breeders have animals produced for financial reasons or produce themselves. We are of the opinion that there are more than enough animals already waiting for a home in animal shelters and animal welfare organizations or (even worse) struggling to survive abandoned in the streets. We do not need more animals. On breeding, we mean: Man does not have the right to 'make' animals the way he wants them to be.
Basic information about the association
1
How many cats live in your association?
Our rooms provide capacity for about 25 cats. The exact number depends on many factors. Since we keep our four-legged friends in groups and do not lock them in cages, the size of the group - and thus the total number - also depends on their compatibility with each other.
2
What kind of cats live with you?
We take both the concept of animal welfare and the concept of animal rights very seriously. This means that we have all kinds of cats living with us, small, big, young, old, reserved, naughty, healthy, handicapped - every animal deserves the chance for a nice home!
3
Are the cats comfortable?
The club is always an intermediate station and never replaces a real home. Nevertheless, we do everything to make our kitties feel comfortable. From morning to night the association is staffed, there are employees, volunteers and members who take care of the cats.
4
What are the cages in your pictures for?
These are large capacity aviaries. In each of our four rooms there is such an aviary. It serves as a temporary separation of newcomers, who first have to get to know each other, or as a feeding place for newcomers, who have not yet been switched to species-appropriate food. Normally these aviaries are open, because we don't want to 'lock up' anyone.
5
What kind of food do you feed?
We feed high quality wet food.
6
What if a cat gets sick?
If a cat becomes ill, then it is of course immediately treated. We emphasize holistic treatments that address the causes and not just the symptoms. Therefore, in addition to veterinarians, we also work with homeopaths and animal healers.
7
How do you finance everything?
We finance our work through donations, animal and club sponsorships, Christmas markets, street festivals and contributions from our members, and to a lesser extent through surrender and protection fees. All volunteers and board members work free of charge. In addition, we employ participants in the voluntary ecological year, who receive a small fee from their sponsor. However, we take care to keep dependencies on such state-funded measures within reasonable limits. On the other hand, we consider the promotion of these measures too important not to support them.
If you make an appointment - yes. We are not an open house at any time and dose the visitors consciously in order not to overwhelm our cats. After an appointment we also have enough time to take care of you and your questions.
If you cannot keep your cat
As long as she does not have any contagious diseases - in principle yes. However, we have to decide in each individual case whether there is a suitable place in one of the groups.
2
Can I bring a lost cat to you?
No, unfortunately this is not possible. In the case of lost animals, please contact a veterinarian or the animal shelter (see links). The animal shelter operates an "animal collection center" that accepts lost and found animals if they are pets. If the found animal is a wild animal, please contact the wild animal telephone directly at (030) 64 19 37 23 or send an e-mail to wildtiere@senstadt.verwalt-berlin.de.
3
What is the cost of giving a cat?
The "delivery" fee is 70 euros. In addition, a basic examination at the vet and a small blood count. Both will be paid by the former owner. With the medical examination and the blood count we make sure that we do not get any diseases in the association.
4
My cat only eats dry food - will it still be accepted?
Of course. However, we will do everything we can to transition them from the beginning and get them used to species appropriate wet food as soon as possible. In the changeover phase, there is usually a mix.
If there is one thing you can rely on, it is this. We only agree to an adoption if the chemistry between human and cat is really right. In addition, we take a close look at where the animals will be placed beforehand. And finally we advise the future owner in detail in every question, which concerns the cat attitude. Our success proves us right, returns are the absolute exception with us.
Adoption of cats
1
Are the cats neutered and vaccinated?
All adult cats that we place are neutered. In the case of (still) not neutered kittens, you must commit in writing to neutering, which we also control. All cats have the vaccinations we consider necessary. Please read the topic vaccination.
2
I am looking for only one cat - do you also mediate in single keeping?
We place only in exceptional cases in single keeping. Unfortunately, there are animals that can only be placed alone because of their behavior towards other cats. In these cases, however, we attach particular importance to the conditions in the new home, especially that the cat has sufficient company for a long time - if not with conspecifics, then at least with its human.
3
Can I just choose a cat from you? How does that work?
Experience shows that it is the other way around. Mostly our cats show the prospective customer very clearly where the love falls. Therefore, we also expect an interested party to take his time and therefore come to us several times.
4
Can I take a cat for a trial/probabtion?
The question usually refers to the attempt to socialize a resident cat with a new one. We attach great importance to in-depth consultation and will try to select suitable candidates based on your descriptions. Our goal is to avoid returns (see next point). So: No - on trial is not possible, the goal of a move-out is a permanent placement. After trustful and open consultations it is therefore extremely rare that a return becomes necessary.
5
Can I also return the cat?
Of course it is possible, but it is a bad and stressful process for the cat. That is why we put so much emphasis on good preparation, a great certainty that everyone gets along well and a procedure that builds on our experience. That is why we make preliminary visits, conduct interviews and assess the relationship between you and your "candidate(s)". Just rely on us and be relaxed.
6
What happens during the pre-visit?
We come to visit you and assess whether there is a cat-friendly and appropriate environment for the respective animal. In addition, we will advise you on site on all issues related to living with cats and give you various tips.
7
How much does a cat cost anyway?
First of all: You do not "buy" cats from us but you pay a protection fee. We do not consider our animals as goods. This protection fee depends on the age of the cat, its breed, but also on the costs incurred by our association. Basically, there is a kind of solidarity principle, because certain pedigree cats, which are also generally more expensive, finance a few other candidates with. The protection fee is - exceptions excluded - between 150 and 250 euros. However, it in no way reflects the actual costs, which are often many times higher.
8
Do I own the cat after the adoption?
No. For a period of six months the formal-legal ownership of the cat remains with the club and you are for the time being only "owner". During this time a follow-up inspection takes place. Only after the expiration of this period the formal ownership is transferred to the owner.
9
What happens during the follow-up inspection?
We come to visit you and check on the well-being of the placed cat(s). We pay attention to the state of health, the quality of the coat and the teeth and of course to the behavior. We assess weight, movement patterns, mental abnormalities - everything that can be observed "from the outside" and which allows us to draw conclusions about the cat's well-being. If there is a need for change, another visit is made - but fortunately this is a rare exception.
Consultations
1
I do not have a cat from you. Will you help me anyway?
Of course. We are here for anyone who we can help with questions about the cat. But please understand that sometimes we have to make an appointment.
2
Do you know someone who knows someone who in turn ...?
That is very likely. After all, we are not omniscient, but we are happy to refer you to appropriate experts or make inquiries ourselves. If you have a need, you are also welcome to receive literature tips from us.
3
What does your consulting service cost?
Nothing. We ultimately provide the services for the animals, whose well-being is our reward. However, you will help us a lot if you show your appreciation with a donation or a supporting membership.